HERITAGE CIRCLE PAVER FUNDRAISING PROJECT
Friends of the Perry Parks are taking orders for personalized, engraved pavers for the Heritage Circle Paver Fundraising Project, to be located in the Town of Perry Hauge Historic District Park.  The Heritage Circle project is open to anyone.  By purchasing a paver, you will join others who have helped support the protection and preservation of the Hauge Log Church Historic site.
Heritage Circle Paver Letter to Town Residents
Heritage Circle Paver Fundraising Order Form
Paver Order Form with Fill-In Spaces (1 of 2)
Paver Order Form with Fill-In Spaces (2 of 2)
---

New VOLUNTEER OPPORTUNITIES

2019



The Friends of the Parks of Perry are looking for volunteers to help with projects in the Town of Perry's parks.
The Friends of the Parks of Perry Township, Inc. is a non-profit organization that was established in 2004 to develop and maintain parks within the Town of Perry.
Membership dollars are used to purchase seeds, plants, and equipment for park development and maintenance. Future plans include a newsletter, annual meetings, and monthly workdays in the parks.
The Friends of Perry Parks invites your participation. Please consider joining us to meet and work with your neighbors to help preserve these beautiful areas for future generations. A variety of membership options are available, including a plan whereby residents can pledge eight hours of labor in the parks in exchange for a one-year membership.
To obtain a membership form please download and print our brochure.  For additional information, Friends of Perry Parks.
---
The Town of Perry currently has two parks:
Hauge Historic District Park
1399 County Rd Z
Mount Horeb, WI
This park is Wisconsin's first Town Historic District Park and Dane County's first Historic Overlay District.  It surrounds the Hauge Log Church National Historic Site.  The Historic Hauge District Park is located 30 minutes west of Madison on County Highway Z.  The park was created to preserve the Site's unobstructed scenic views, to protect its peace and serenity from threatened development, and to respect the souls buried in its cemetery.  Financial support from Town residents and worldwide donors makes this park possible.
For more details on the park, please see the
Hauge Historic District Park Brochure 2019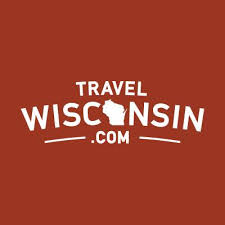 The Wisconsin Department of Tourism has begun promoting the Hauge Historic District Park on their State of Wisconsin Tourism website, travelwisconsin.com.  The Hauge Historic District Park is now an official Wisconsin tourist destination.
To view the brochure they are featuring, please visit:
www.travelwisconsin.com/local-parks/hauge-historic-district-park-311025 
The July 2017 issue of Madison Magazine awarded the Town of Perry's Hauge Historic District Park first place out of three best places to watch the sunset in suburban Dane County.
See online edition at http://www.channel3000.com/madison-magazine/home-and-lifestyle/mad-about-the-burbs/553229397
---
Daleyville Community Park
The Daleyville Park is located on the west side of the Daleyville settlement and is approximately one acre in size.  Located on property donated to the Town in 2002 by the Ranum family, it will be developed as a community-based family park.  Daleyville Map