TOWN OF PERRY
10084 County Highway A
Mount Horeb, WI  53572
Located in the southwest corner of Dane County, the Town of Perry is thirty-six square
miles of gently rolling hills with abundant wildlife and rural beauty.  (map)
Named in honor of Admiral Oliver Hazard Perry,
Naval Commander in the War of 1812
Population 737 (2017)
Town Of Perry Updates:
---

VOTING BY ABSENTEE BALLOT
November 6, 2018 General Election
Town of Perry
Any qualified elector who is unable or unwilling to appear at the polling place on Tuesday, November 6, 2018 for the Partisan Primary Election may request to vote an absentee ballot.  A qualified elector is any U.S. Citizen, who will be 18 years of age or older on election day, who has resided in the ward or municipality where he or she wishes to vote for at least 10 days before the election.  The elector must also be registered in order to receive an absentee ballot.
TO OBTAIN AN ABSENTEE BALLOT YOU MUST MAKE A REQUEST IN WRITING. 
Contact your municipal clerk and request that an application for an absentee ballot be sent to you.  You may also request an absentee ballot by letter or email.  Your written request must list your voting address within the municipality where you wish to vote, the address where the absentee ballot should be sent, if different, and your signature.  YOU MUST ALSO PROVIDE YOUR PHOTO ID.
Special absentee voting application provisions apply to electors who are indefinitely confined to home or a care facility, in the military, hospitalized, or serving as a sequestered juror.  If this applies to you, contact the municipal clerk.
You can also personally go to the clerk's office, complete a written application, and vote an absentee ballot.  YOU MUST PROVIDE YOUR PHOTO ID TO RECEIVE AN ABSENTEE BALLOT.
THE DEADLINE FOR MAKING APPLICATION TO VOTE ABSENTEE BY MAIL IS 5:00 P.M., ON THE THURSDAY BEFORE THE ELECTION, NOVEMBER 1, 2018.
THE FIRST DAY TO VOTE AN ABSENTEE BALLOT IN THE CLERK'S OFFICE IS MONDAY, SEPTEMBER 24, 2018, UNLESS OTHERWISE STATED BELOW UNDER THE SPECIFIC MUNICIPALITY.  THE DEADLINE FOR VOTING AN ABSENTEE BALLOT IN THE CLERK'S OFFICE IS FRIDAY, NOVEMBER 2, 2018.  NO IN-PERSON ABSENTEE VOTING MAY OCCUR ON A WEEKEND OR LEGAL HOLIDAY. 
ALL VOTED BALLOTS MUST BE RETURNED TO THE MUNICIPAL CLERK SO THE CLERK CAN DELIVER THEM TO THE PROPER POLLING PLACE BEFORE THE POLLS CLOSE ON NOVEMBER 6, 2018 THE DAY OF THE ELECTION.  BALLOTS WILL NOT BE COUNTED IF THEY ARE RECEIVED AFTER 8:00PM ON ELECTION DAY. 
To obtain an absentee ballot send a written request to:
Town of Perry
Mary Price, Clerk
1004 State Hwy 78
Mount Horeb, WI  53572
Absentee Voting by Appointment
Tel: 437-4553
---
Town of Perry Notice
Town Hall
10084 CTH A
Monday, October 29, 2018
4:00 PM
Public Test –    Electronic Voting Equipment
Mary L. Price, Clerk
---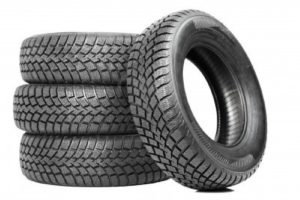 Public Notice
Town of Perry Tire Collection Day
The Town of Perry will hold two tire collection days –
Saturday, November 3 and Saturday, November 10, 2018. 
Tires will be accepted from 8:00 AM until noon at the Town Recycling Center, 10832 CTH A, Daleyville.
 Fees will be charged as follows:
Car Tire                                               $   2.00
Small truck or implement tire         $   3.00
Large truck tire                                 $   8.00
Small tractor tire                               $ 15.00
Large tractor tire                               $ 20.00
Residents are encouraged to participate in this semi-annual opportunity to dispose of tires properly and to contribute to the Town of Perry's recycling efforts.
Mary L. Price, Clerk
---
Notice from Dane County Emergency Management:
Dane County Emergency Notification System
Dane County's Emergency Notification System is used to alert people and provide important information during an emergency.  In the event of an emergency, officials can identify the affected area and send a message that describes the situation and recommends the protective actions residents should take. The system will automatically call out to all land-line telephone numbers within that geographic area and deliver a recorded message.
You can also sign up to receive alert messages on your cell phone, by text message, or by Email.  These are a popular and effective means of receiving emergency information.  You will, however, need to register your contact information in order to receive these alerts.
Signing up with this service will enable local authorities to alert you about potential life-threatening and public safety threats in your community. Residents who sign up may be contacted with information about emergencies like:
Hazardous materials incidents
Emergency evacuations
Missing persons
Dangerous persons
Public health alerts
When signing up, you will be prompted to create a new account. You will then be asked to provide your address and personal contact information, such as your email address or your cell phone number for text messages.
Additional information on Dane County's notification system and a link to sign up
can be found at: https://em.countyofdane.com/warning
Or, to read more about the alert from the Department of Emergency Management, the letter is linked here.
---
Town of Perry – Dane County Zoning Ordinance Information
Dane County is in the process of making a first-ever revision to their Chapter 10 Zoning Ordinance.  Postcards were mailed to landowners in the Town of Perry in June notifying them of the proposed change in zoning on their property.
The proposed changes to the zoning categories will not affect the current uses of your property nor should it affect your property taxes.  However, the new zoning code will need to be adopted by each town.
Information on the new zoning ordinance
CURRENT zoning district fact sheets
PROPOSED zoning district fact sheets
Dane County also has an interactive mapping tool that shows both the current and proposed zoning for any parcel in Dane county:  enter your property address in the upper right magnifying glass, or zoom to the desired location.  Clicking on any parcel allows you to see detailed parcel information, as well as the proposed zoning district fact sheets.  You can also switch to aerial mode by clicking on the basemap icon in the lower right corner.
If you have any questions, please contact Dane County Planning and Development at (608)267-4115.
---
VOLUNTEER OPPORTUNITIES
TOWN OF PERRY PARKS
March 2018
The Friends of the Parks of Perry are looking for volunteers to help with projects in the Town of Perry's parks.
A number of projects have been initiated by the Friends Group and the Perry Parks and Open Space Committee with the approval of the Town Board.  For a complete list, see Volunteer Opportunites.
Please contact Town of Perry Board member Mick Klein Kennedy, Park Supervisor and President of the Friends of the Parks of Perry, for further information on how and when you can help:
Email: mick@wisconsinlandscapes.com Phone: 437-3662
---
 FREE FIREWOOD AVAILABLE
Firewood available from the trees that were cut
down at the Hauge Historic District Park.
Please contact Royce Nelson or Mick Klein Kennedy
for the availability and location of the wood.
Royce Nelson               cell: 608-444-6242
Mick Klein Kennedy    cell: 608-843-3297
---