TOWN OF PERRY
10084 County Highway A
Mount Horeb, WI  53572
Located in the southwest corner of Dane County, the Town of Perry is thirty-six square
miles of gently rolling hills with abundant wildlife and rural beauty.  (map)
Named in honor of Admiral Oliver Hazard Perry,
Naval Commander in the War of 1812
Population 735 (2019)
Town Of Perry Updates:
---
Town of Perry
Spring Election – April 6, 2021
Election Results
---
Town of Perry Notice
INVITATION TO BID FOR ROAD REPAIRS
          The Town of Perry will accept bids for sealcoating on certain Town roads in 2021.  Contractors interested in bidding should contact Town Patrolman Mark Eastman at 608-444-6242 for more information.
Single Sealcoat:
| | |
| --- | --- |
| Kittleson Rd, from Truman Rd toward Perry Center Rd | 0.57 mi. |
| York Valley Rd, from Lee Valley Rd to town line | 0.68 mi. |
| Lee Valley Rd, from York Valley Rd to Perry Center Rd | 0.84 mi. |
Sealed bids should be mailed or delivered to the Town Deputy Clerk, Stephanie Zwettler, 9730 County Rd A, Mt. Horeb, WI  53572, to be received by 5:00 PM, Wednesday, April 21, 2021.  
Bids will be opened at the Town Board meeting to be held on Thursday, April 22, 2021 convening at 8:30 AM.  Accepted bids will be awarded at the May 11, 2021, Town Board meeting.
The Town of Perry reserves the right to reject any or all bids, to waive any technicality in any bid, and to accept any bid deemed to be most advantageous to the Town of Perry.
Stephanie Zwettler, Deputy Clerk
Published Bid Notice
---
Town of Perry Notice
Recycling Center
Additional Opening Hours – 2021
1st and 3rd Tuesdays of each month
6:00 PM – 8:00 PM
beginning Tuesday, May 4 and ending Tuesday, September 7, 2021
---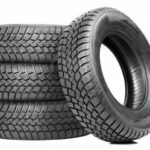 Public Notice
Town of Perry Tire Collection Day
The Town of Perry will hold two tire collection days –
Saturday, May 1, and Saturday, May 8, 2021.
Tires will be accepted from 8:00 AM until noon at the Town Recycling Center, 10832 CTH A, Daleyville.
         Fees will be charged as follows:
                    Car Tire                                         $   3.00
                    Small truck or implement tire    $   4.00
                    Large truck tire                             $ 13.00
                    Small tractor tire                           $ 25.00
                    Large tractor tire                          $ 30.00
Residents are encouraged to participate in this semi-annual opportunity to dispose of tires properly and to contribute to the Town of Perry's recycling efforts.
---

Mount Horeb Spring Electronics Recycling
Saturday, May 1 – 8:00 AM-Noon
Grundahl Park
401 Blue Mounds Street, Mount Horeb
Electronics/Appliances may be brought to Grundahl Park, 401 Blue Mounds Street from 8 AM to NOON.
See recycling flyer attached for additional information and fees.
---
Public Health Madison & Dane County Notice
New COVID-19 Data Dashboard Released
Public Health Madison & Dane County has released a new COVID-19 data dashboard that contains more than sixty data elements, including trends in age, race and ethnicity, hospitalizations, and vaccinations, specific to Dane County.
The dashboard is available at https://publichealthmdc.com/coronavirus/dashboard.
---
HERITAGE CIRCLE PAVER PROJECT
~ Opportunity to order a personalized paver ~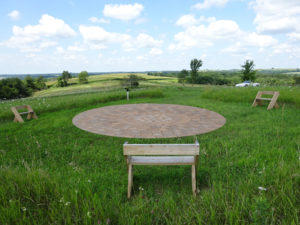 Friends of the Perry Parks are taking orders for personalized, engraved pavers for the Heritage Circle Paver Fundraising Project, to be located in the Town of Perry Hauge Historic District Park.  The Heritage Circle project is open to anyone.  By purchasing a paver, you will join others who have helped support the protection and preservation of the Hauge Log Church Historic site.
For details on the project, order forms, and photos, please see:  Heritage Circle Paver Project
---
New VOLUNTEER OPPORTUNITIES ~ 
TOWN OF PERRY PARKS
The Friends of the Parks of Perry are looking for volunteers to help with projects in the Town of Perry's parks.
A number of projects have been initiated by the Friends Group and the Perry Parks and Open Space Committee with the approval of the Town Board.  For a complete list, see Volunteer Opportunities 2019.
Please contact Town of Perry Board member Mick Klein Kennedy, Park Supervisor and President of the Friends of the Parks of Perry, for further information on how and when you can help:
Email: mick@wisconsinlandscapes.com Phone: 437-3662
---
 FREE FIREWOOD AVAILABLE
Firewood available from the trees that were cut
down at the Hauge Historic District Park.
Please contact Mick Klein Kennedy
for the availability and location of the wood.
Mick Klein Kennedy    cell: 608-843-3297
---