TOWN OF PERRY
10084 County Highway A
Mount Horeb, WI  53572
Located in the southwest corner of Dane County, the Town of Perry is thirty-six square
miles of gently rolling hills with abundant wildlife and rural beauty.  (map)
Named in honor of Admiral Oliver Hazard Perry,
Naval Commander in the War of 1812
Population 737 (2018)
Town Of Perry Updates:
---

Spring Green, New Glarus, Madison and Baraboo 
For route information:  Swiss Cheese & Spotted Cows Bicycle Tour
June 27-29, 2019

---

Notice – Town of Perry
Recycling Center
Additional Opening Hours – 2019
1st and 3rd Tuesdays of each month
6:00 PM – 8:00 PM
beginning Tuesday, May 7 and ending Tuesday, September 3, 2019
---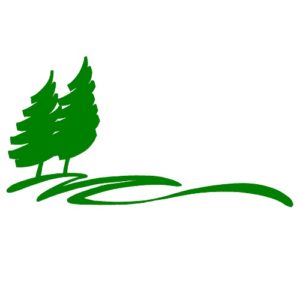 Online Public Input Form:
Southwest Savanna Regional Master Plan
Provide Your Input Online
for the Southwest Savanna Regional Master Planning Process!
Complete the Online Public Input Form and provide input on resource and recreation management decisions for DNR properties within the Southwest Savanna region. The comment period is open through June 25, 2019
Link: Online Public Input Form
About Southwest Savanna
The Southwest Savanna Ecological Landscape covers all of Lafayette County, and portions of Grant, Green, Iowa, and Dane counties.
DNR properties in the region include state parks, state trails, state natural areas, fish and wildlife areas, and Southwest Grassland & Stream Conservation Area.
Some of the properties being planned in this process are Yellowstone Lake, New Glarus Woods, and Belmont Mound State Parks. State trails, including Badger, Military Ridge, and Sugar River State Trails, are also included. The Blue Mound State Park master plan is being developed separate from this process.
Learn more at:
Southwest Savanna Regional Master Plan Website
Full Press Release for Kickoff
---
NOTICE TO CONTROL NOXIOUS WEEDS
NOTICE IS HEREBY GIVEN to each person who owns, occupies or controls land in:
                                                                       VILLAGE OF MOUNT HOREB
                                                                       VILLAGE OF BLUE MOUNDS
                                                                            TOWN OF SPRINGDALE
                                                                            TOWN OF PERRY
                                                                            TOWN OF PRIMROSE
                                                                            TOWN OF BLUE MOUNDS
To destroy all noxious weed on such property before plants bloom. The noxious weeds are Canada Thistle, Leafy Spurge, Field Bindweed (commonly known as Creeping Jenny) and any other weed the governing body of the municipality has declared to be noxious.
Noxious weeds shall be controlled at such time and in such manner as will effectively prevent them from maturing to the bloom or flower stage as required by Section 66.0407 of the Wisconsin Statutes.
---
NOTICE:  
The Recycling Center gate will be closing at 11:55 am beginning Saturday, January 12, 2019.
The gate opens at 8:00 am – please plan accordingly.
For information on materials that shall be recycled, items that are restricted,
and the enforcement of disposal compliance,
please review the Town of Perry Recycling Ordinance.
---
Dane County Zoning Ordinance
The Town of Perry Board signed the Resolution to Adopt the Comprehensively Revised Dane County Zoning Ordinance on May 14, 2019.
A certified copy of Resolution 2019-01 was filed with the Dane County Clerk on May 15, 2019.
Information on the new zoning ordinance
CURRENT zoning district fact sheets
NEW zoning district fact sheets
Dane County also has an interactive mapping tool that shows both the current and proposed zoning for any parcel in Dane County:  enter your property address in the upper right magnifying glass, or zoom to the desired location.  Clicking on any parcel allows you to see detailed parcel information, as well as the proposed zoning district fact sheets.  You can also switch to the aerial mode by clicking on the base map icon in the lower right corner.
If you have any questions, please contact Dane County Planning and Development at (608) 267-4115.
---
New VOLUNTEER OPPORTUNITIES ~ 
TOWN OF PERRY PARKS
April 2019
The Friends of the Parks of Perry are looking for volunteers to help with projects in the Town of Perry's parks.
A number of projects have been initiated by the Friends Group and the Perry Parks and Open Space Committee with the approval of the Town Board.  For a complete list, see Volunteer Opportunities 2019.
Please contact Town of Perry Board member Mick Klein Kennedy, Park Supervisor and President of the Friends of the Parks of Perry, for further information on how and when you can help:
Email: mick@wisconsinlandscapes.com Phone: 437-3662
---
 FREE FIREWOOD AVAILABLE
Firewood available from the trees that were cut
down at the Hauge Historic District Park.
Please contact Royce Nelson or Mick Klein Kennedy
for the availability and location of the wood.
Royce Nelson               cell: 608-444-6242
Mick Klein Kennedy    cell: 608-843-3297
---