TOWN OF PERRY
10084 County Highway A
Mount Horeb, WI  53572
Located in the southwest corner of Dane County, the Town of Perry is thirty-six square
miles of gently rolling hills with abundant wildlife and rural beauty.  (map)
Named in honor of Admiral Oliver Hazard Perry,
Naval Commander in the War of 1812
Population 735 (2019)
Town Of Perry Updates:
---
VOTING BY ABSENTEE BALLOT
April 6, 2021, Spring Election
Town of Perry 
Any qualified elector who is unable or unwilling to appear at the polling place on Tuesday, April 6, 2021, for the Spring Election may request to vote an absentee ballot.  A qualified elector is any U.S. Citizen, who will be 18 years of age or older on election day, and who has resided in the ward or municipality where he or she wishes to vote for at least 28 consecutive days before the election.  The elector must also be registered in order to receive an absentee ballot.
TO OBTAIN AN ABSENTEE BALLOT YOU MUST MAKE A REQUEST IN WRITING. 
Contact your municipal clerk to request that an application for an absentee ballot be sent to you for the Spring Election.  You may also request an absentee ballot by letter.  Your written request must list your full name, voting address within the municipality where you wish to vote, the address where the absentee ballot should be sent, if different, and your signature.  YOU MUST ALSO PROVIDE YOUR PHOTO ID.
Special absentee voting application provisions apply to electors who are indefinitely confined to home or a care facility, in the military, hospitalized, or serving as a sequestered juror.  If this applies to you, contact your municipal clerk.
You can also personally go to the clerk's office, complete a written application, and vote an absentee ballot.  YOU MUST PROVIDE YOUR PHOTO ID TO RECEIVE AN ABSENTEE BALLOT. 
You may also request an absentee ballot online by going to MyVote.wi.gov.
THE DEADLINE FOR MAKING APPLICATION TO VOTE ABSENTEE BY MAIL IS 5:00 P.M., ON THE THURSDAY BEFORE THE ELECTION – APRIL 1, 2021.
THE FIRST DAY TO VOTE AN ABSENTEE BALLOT IN THE CLERK'S OFFICE IS TUESDAY, MARCH 23, 2021.  THE DEADLINE FOR VOTING AN ABSENTEE BALLOT IN THE CLERK'S OFFICE IS FRIDAY, APRIL 2, 2021. 
ALL VOTED BALLOTS MUST BE RETURNED TO THE MUNICIPAL CLERK SO THE BALLOTS CAN BE DELIVERED TO THE PROPER POLLING PLACE BEFORE THE POLLS CLOSE ON APRIL 6, 2021 THE DAY OF THE ELECTION.  BALLOTS WILL NOT BE COUNTED IF THEY ARE RECEIVED AFTER 8:00 PM ON ELECTION DAY.
To obtain an absentee ballot send a written request to:
Town of Perry
Mary Price, Clerk
1004 State Hwy 78
Mount Horeb, WI  53572
Absentee Voting by Appointment
Tel: 437-4553
mlprice@mhtc.net
---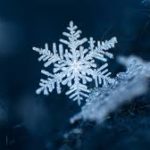 Town of Perry
PUBLIC NOTICE
Sand/Salt for Driveways

As a courtesy to our residents, there is a sand/salt mixture pile available inside the Town Garage's salt shed for Town of Perry residents to pick up a bucket or two for their driveways only.  Commercial operators are not allowed to take this mixture.  Your cooperation is appreciated.
For larger quantities to be delivered, questions, or additional assistance, please contact the Town Patrolman at 608-444-6242.
---

Spring Primary Election
Town of Perry
February 16, 2021
---
Town of Perry
INVITATION TO BID FOR ROAD REPAIRS
The Town of Perry will accept bids for hot mix asphalt overlay on certain Town roads in 2021.  Contractors interested in bidding should contact Town Patrolman Mark Eastman at 608-444-6242 for more information.
Hot Mix Asphalt Overlay
(2" overlay, 20' wide, 1' gravel shoulder on each side, ¾" limestone with fines)
Spring Valley Dr, at E Perry Center Rd towards Sutter Rd              872 ft
Perry Center Rd, at Spring Valley Dr towards Albert Haag Rd       456 ft
Sealed bids should be mailed or delivered to the Town Deputy Clerk, Stephanie Zwettler, 9730 County Rd A, Mt. Horeb, WI 53572, to be received by 5:00 PM, March 8, 2021.  
Bids will be opened at the Town Board meeting to be held on March 9, 2021 convening at 7:30 PM.  The Town Board might award the contract at this meeting or might meet to award contracts at a later date, to be determined at the March 9 Town Board meeting.                         
The Town of Perry reserves the right to reject any or all bids, to waive any technicality in any bid, and to accept any bid deemed to be most advantageous to the Town of Perry.
Stephanie Zwettler, Deputy Clerk
---
Public Health Madison & Dane County Notice
New COVID-19 Data Dashboard Released
Public Health Madison & Dane County has released a new COVID-19 data dashboard that contains more than sixty data elements, including trends in age, race and ethnicity, hospitalizations, and vaccinations, specific to Dane County.
The dashboard is available at https://publichealthmdc.com/coronavirus/dashboard.
---
Free Flu Shots!
Free Drive-Through Flu Clinic at Alliant Energy Center
Open to all Dane County adults and children 6 months and older,
regardless of health insurance status.
For additional information, please see the press release on the
Public Health Madison & Dane County website.
---
HERITAGE CIRCLE PAVER PROJECT
~ Opportunity to order a personalized paver ~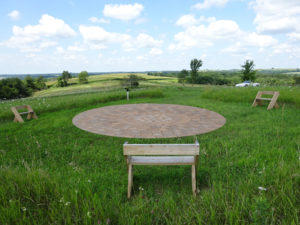 Friends of the Perry Parks are taking orders for personalized, engraved pavers for the Heritage Circle Paver Fundraising Project, to be located in the Town of Perry Hauge Historic District Park.  The Heritage Circle project is open to anyone.  By purchasing a paver, you will join others who have helped support the protection and preservation of the Hauge Log Church Historic site.
For details on the project, order forms, and photos, please see:  Heritage Circle Paver Project
---
New VOLUNTEER OPPORTUNITIES ~ 
TOWN OF PERRY PARKS
April 2019
The Friends of the Parks of Perry are looking for volunteers to help with projects in the Town of Perry's parks.
A number of projects have been initiated by the Friends Group and the Perry Parks and Open Space Committee with the approval of the Town Board.  For a complete list, see Volunteer Opportunities 2019.
Please contact Town of Perry Board member Mick Klein Kennedy, Park Supervisor and President of the Friends of the Parks of Perry, for further information on how and when you can help:
Email: mick@wisconsinlandscapes.com Phone: 437-3662
---
 FREE FIREWOOD AVAILABLE
Firewood available from the trees that were cut
down at the Hauge Historic District Park.
Please contact Mick Klein Kennedy
for the availability and location of the wood.
Mick Klein Kennedy    cell: 608-843-3297
---