TOWN OF PERRY
10084 County Highway A
Mount Horeb, WI  53572
Located in the southwest corner of Dane County, the Town of Perry is thirty-six square
miles of gently rolling hills with abundant wildlife and rural beauty.  (map)
Named in honor of Admiral Oliver Hazard Perry,
Naval Commander in the War of 1812
Population 735 (2019)
Town Of Perry Updates:
---
New Dane County Public Health Order Released
Gathering and capacity limits increase for all businesses
Public Health Madison & Dane County has issued Emergency Order #16, which further continues the phased reopening of Dane County. The order goes into effect May 5 and will be in effect until June 2, 2021.
---
Town of Perry Notice
Recycling Center
Additional Opening Hours – 2021
1st and 3rd Tuesdays of each month
6:00 PM – 8:00 PM
beginning Tuesday, May 4 and ending Tuesday, September 7, 2021
---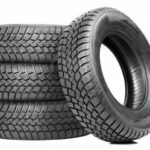 Public Notice
Town of Perry Tire Collection Day
The Town of Perry will hold two tire collection days –
Saturday, May 1, and Saturday, May 8, 2021.
Tires will be accepted from 8:00 AM until noon at the Town Recycling Center, 10832 CTH A, Daleyville.
         Fees will be charged as follows:
                    Car Tire                                         $   3.00
                    Small truck or implement tire    $   4.00
                    Large truck tire                             $ 13.00
                    Small tractor tire                           $ 25.00
                    Large tractor tire                          $ 30.00
Residents are encouraged to participate in this semi-annual opportunity to dispose of tires properly and to contribute to the Town of Perry's recycling efforts.
---
Notice – Town of Perry Board of Review
Perry Town Hall, 10084 County A
Tuesday, May 11, 2021
7:30 PM
The Board of Review of the Town of Perry, Dane County, will hold its first meeting on Tuesday, May 11, 2021, at 7:30 PM at the Perry Town Hall, 10084 CTH A, pursuant to WI §Sec. 70.47(1).  It is anticipated that this meeting will be recessed and then reconvened at a later date as the 2021 Assessment Roll is not completed.
Mary L. Price, Clerk
---
HERITAGE CIRCLE PAVER PROJECT
~ Opportunity to order a personalized paver ~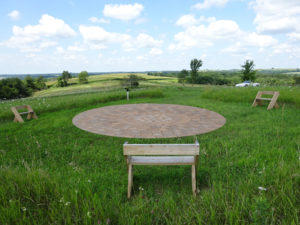 Friends of the Perry Parks are taking orders for personalized, engraved pavers for the Heritage Circle Paver Fundraising Project, to be located in the Town of Perry Hauge Historic District Park.  The Heritage Circle project is open to anyone.  By purchasing a paver, you will join others who have helped support the protection and preservation of the Hauge Log Church Historic site.
For details on the project, order forms, and photos, please see:  Heritage Circle Paver Project
---
New VOLUNTEER OPPORTUNITIES ~ 
TOWN OF PERRY PARKS
The Friends of the Parks of Perry are looking for volunteers to help with projects in the Town of Perry's parks.
A number of projects have been initiated by the Friends Group and the Perry Parks and Open Space Committee with the approval of the Town Board.  For a complete list, see Volunteer Opportunities 2019.
Please contact Town of Perry Board member Mick Klein Kennedy, Park Supervisor and President of the Friends of the Parks of Perry, for further information on how and when you can help:
Email: mick@wisconsinlandscapes.com Phone: 437-3662
---
 FREE FIREWOOD AVAILABLE
Firewood available from the trees that were cut
down at the Hauge Historic District Park.
Please contact Mick Klein Kennedy
for the availability and location of the wood.
Mick Klein Kennedy    cell: 608-843-3297
---