TOWN OF PERRY
10084 County Highway A
Mount Horeb, WI  53572
Located in the southwest corner of Dane County, the Town of Perry is thirty-six square
miles of gently rolling hills with abundant wildlife and rural beauty.  (map)
Named in honor of Admiral Oliver Hazard Perry,
Naval Commander in the War of 1812
Population 730 (2020)
Town Of Perry Updates:
---
Notice of Town of Perry
Board of Review 
Perry Town Hall
10084 County A
Teleconference – 425-585-6272       Access – 394-722-206  #
Tuesday, September 21, 2021
7:00 PM – 9:00 PM
2021 Board of Review – full notice
---
Public Health Issues Updated Face Covering Emergency Order
September 9, 2021
Effective Friday, September 10, 2021, at 12:01 AM, Public Health Madison & Dane County is issuing Face Covering Emergency Order #2. The Order is nearly identical to the current face-covering order which requires that everyone age 2 and older wear a face covering or mask when in any enclosed building where other people, except for members of the person's own household or living unit, could be present.
The new order includes exemptions for actively playing a wind instrument that has a fabric bell cover, or similar cover, that acts as a face covering and while presenting or performing a religious, political, media, educational, artistic, cultural, musical, or theatrical presentation as long as other spacing, and vaccination requirements are met.
---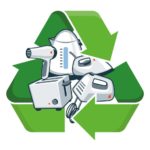 Recycle That Stuff – Electronics Drop-Off
Hosted by Village of Mount Horeb
September 18, 2021, 8:00 AM-Noon
Sunrise Park
119 Telemark Parkway, Mount Horeb
Questions on what items can be recycled?  Visit Resource Solutions at RecycleThatStuff.com
---

Astronomy Class Field Trip planned to Hauge Historic District Park
October 5, 6, or 7
8:00-10:00PM
The Astronomy class at Clark Street Community School in Middleton will be using the park to see the dark sky on October 5, 6, or 7 (weather depending) from 8:00-10:00 PM.  There will be about 15-20 students with chaperones attending.
---
MHTC Cable Upgrade to Fiber Optic
MHTC will be upgrading its main communication facilities with a new fiber optic cable to certain areas in the Town of Perry.  Work is scheduled to begin soon on Clay Hill Rd, County Rd A, County Rd Z, Docken Rd, Evergreen Ave, Grinder Rd, State Hwy 78, Savanna Rd, and Spring Valley Dr.
For more information, please see the MHTC flyer
---
Town of Perry Notice
Recycling Center
Additional Opening Hours – 2021
1st and 3rd Tuesdays of each month
6:00 PM – 8:00 PM
beginning Tuesday, May 4 and ending Tuesday, September 7, 2021
---
HERITAGE CIRCLE PAVER PROJECT
~ Opportunity to order a personalized paver ~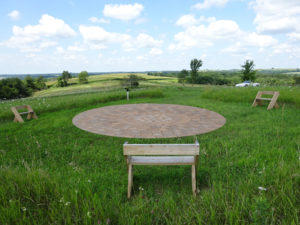 Friends of the Perry Parks are taking orders for personalized, engraved pavers for the Heritage Circle Paver Fundraising Project, to be located in the Town of Perry Hauge Historic District Park.  The Heritage Circle project is open to anyone.  By purchasing a paver, you will join others who have helped support the protection and preservation of the Hauge Log Church Historic site.
For details on the project, order forms, and photos, please see:  Heritage Circle Paver Project
---
New VOLUNTEER OPPORTUNITIES ~ 
TOWN OF PERRY PARKS
The Friends of the Parks of Perry are looking for volunteers to help with projects in the Town of Perry's parks.
A number of projects have been initiated by the Friends Group and the Perry Parks and Open Space Committee with the approval of the Town Board.  For a complete list, see Volunteer Opportunities 2019.
Please contact Town of Perry Board member Mick Klein Kennedy, Park Supervisor and President of the Friends of the Parks of Perry, for further information on how and when you can help:
Email: mick@wisconsinlandscapes.com Phone: 437-3662
---
 FREE FIREWOOD AVAILABLE
Firewood available from the trees that were cut
down at the Hauge Historic District Park.
Please contact Mick Klein Kennedy
for the availability and location of the wood.
Mick Klein Kennedy    cell: 608-843-3297
---